We act as the General Contractor ensuring you a stress free building project from the time we break ground until the day you move in. We provide you with our General Liability and Workers Compensation Insurance before we begin any job and all sub-contractors we use are also fully insured.
This is a "new build" we are currently working on for Whitman Landholding, Inc. at 86 Apixia Way in Wolcott!
Click on the link below to Whitman landholding's website, whitmanrealestate.org to follow the current construction of this exciting new home that will be for sale upon completion!
Click here to go to Whitman Landholding's website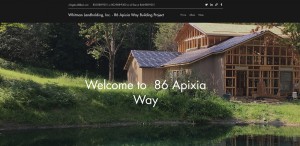 Other examples of Village Builders constructed homes during construction and after completion are below: